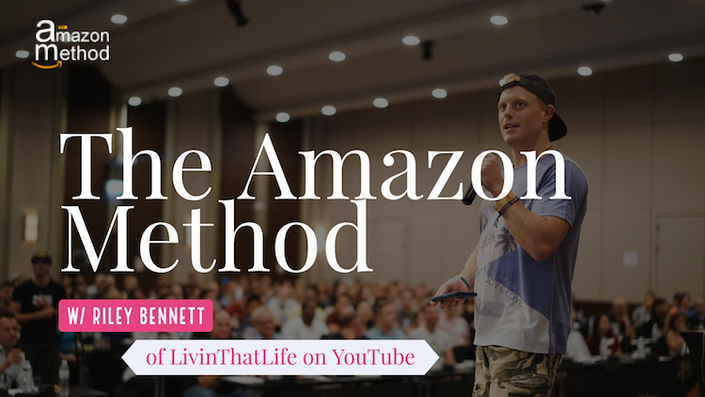 The Amazon Method 3.0
Leverage the Power of Amazon to Create a Passive Income Stream, by Creating your own Private-Label Product, from scratch, Step by Step
Enroll Now
Our Step By Step video Walkthrough: a Comprehensive Breakdown of all the Keys to Success🔑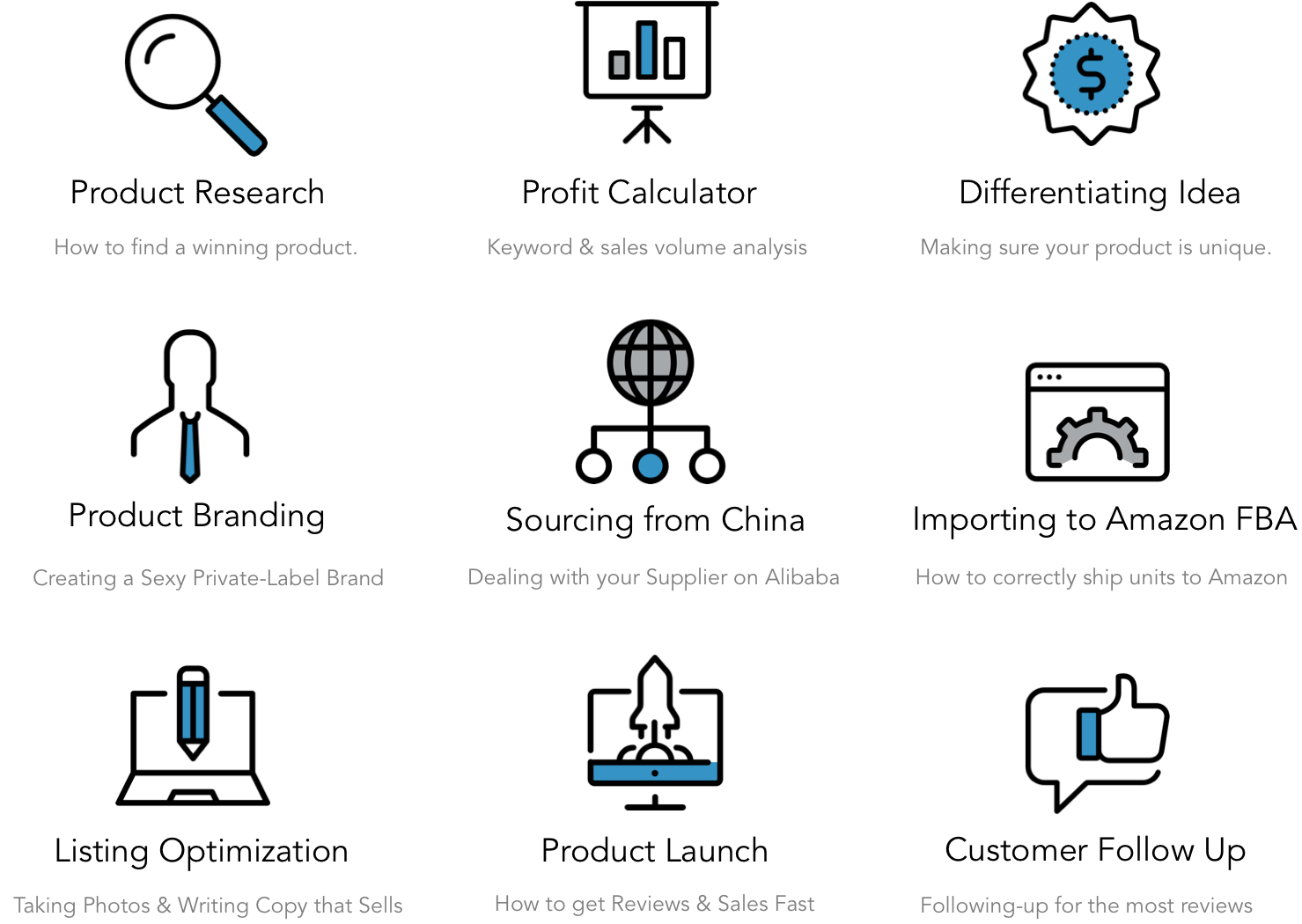 Step-by-step, how we found our product, and did over $200,000 in sales our first year, over $400,000 in 2017, and over $500,000 in 2019 on Amazon FBA.



This course includes:
Introduction to The Amazon Method
How to find opportunities on Amazon
How to design a winning product
How to source from Alibaba
How to create your own brand
How to sell your product via Amazon FBA
How to get reviews quickly
How to outsell the competition
And everything in between!
BONUS:
Building A Million Dollar Brand for Long Term success
Following up with customers to get reviews
How to never run out of stock
How to seek outside investment money & silent partners
Product Launch Checklist [New 2020]
Hookup with my Sourcing Agency [New 2020]
ALSO
Access to our Private Facebook Mastermind Group
What's Inside?
Inside, we've recorded over 20 screen-recording video lectures going over each step in our process. Each lecture is accompanied with Lecture Notes, Links, and Resources.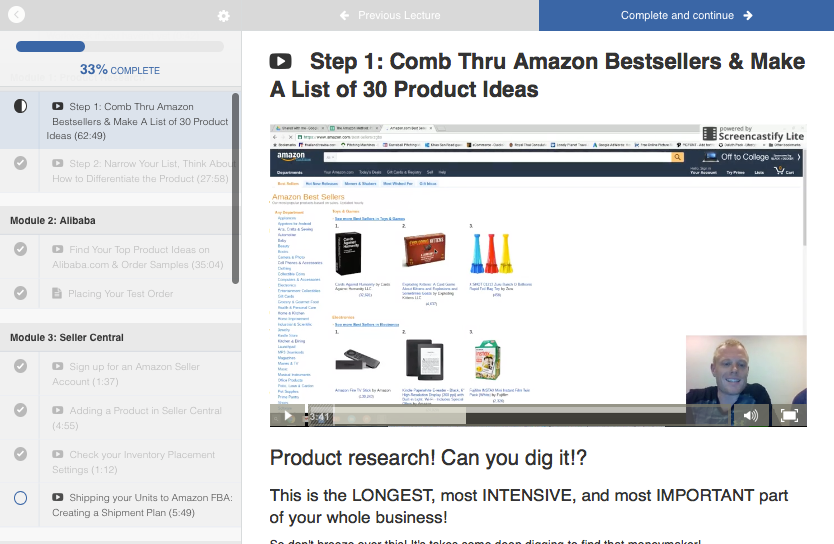 From scouring Amazon.com to make a list potential product opportunities, narrowing down that list and coming up with ideas on how to make your new product stand out from the competition, then scouring Alibaba to find samples of that product, ordering samples form China to your home, eventually placing a test order of 200 units and delivering it direct to the Amazon FBA Warehouses. And of course how to optimize your product page once it's received by Amazon.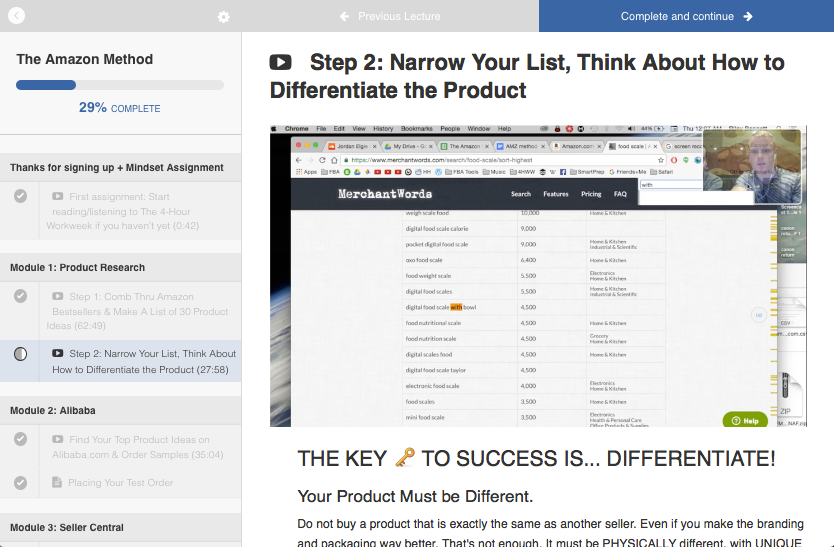 We cover everything we did, and still do. I know it's an information jungle out there, so we try to explain everything simply and give it to you STRAIGHT NO CHASER. This process doesn't need to be overthought (well, other than product selection... that takes a great deal of search volume and keyword research). But once you have your product, it's relatively straightforward to get selling right away. So we try to leave out everything that isn't important so you can be saved from Paralysis by Analysis.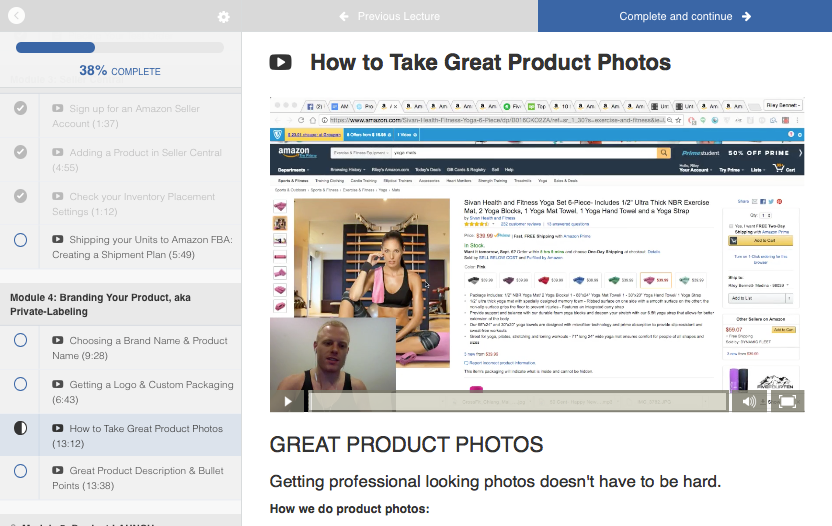 See the full course Curriculum below!
Course Curriculum
Mindset Assignment
Available in days
days after you enroll
Getting Started
Available in days
days after you enroll
Facebook Group
Membership includes a spot in our Facebook Group, with me and fellow members.

Bring your questions, tips, wins, struggles, stories and anything you want to discuss.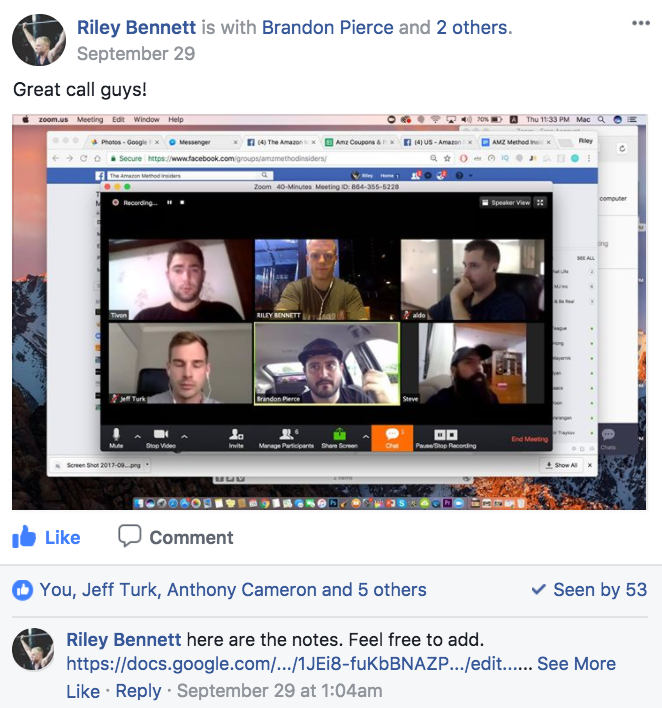 Your Instructor
Yo guys. It's Riley here, your favorite Digital Nomad 😝. I'll be your personal instructor and guide for this course, along with my friend and partner in crime, Parker. We've been living in Southeast Asia on the cheap for 2 years while building our Amazon business one product at a time. Let's do this.

"Already commented on Chris's channel, but just wanna say this again. You guys are absolute legends and the reason I'm working hard to change my life, so thank you! Look forward to meeting you both out in Vietnam!"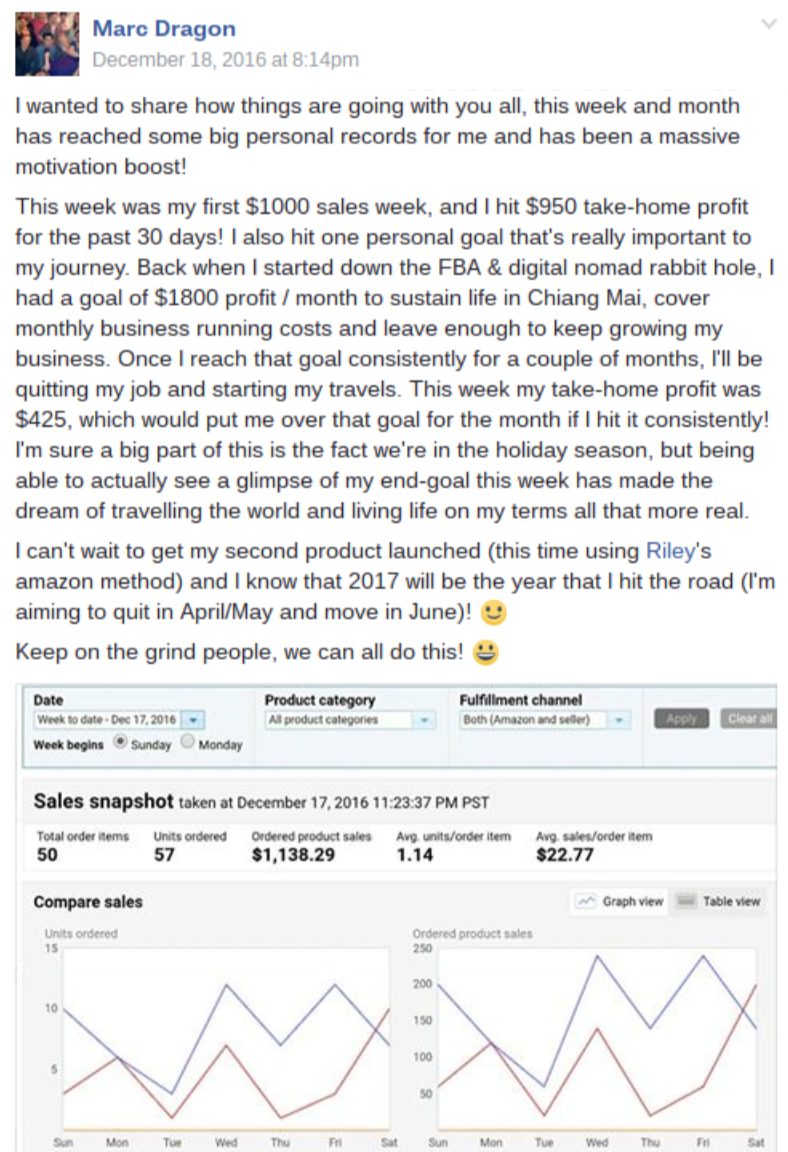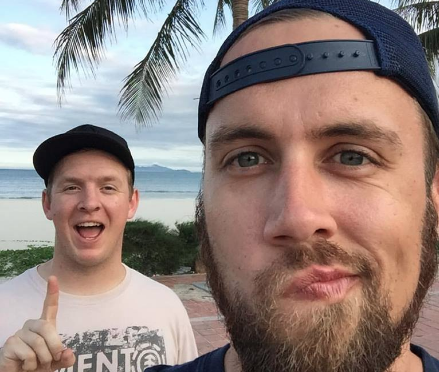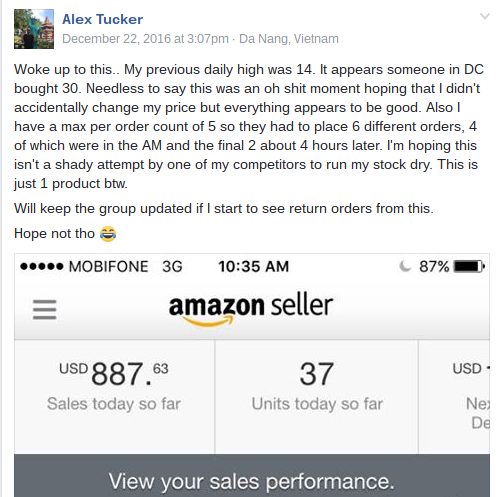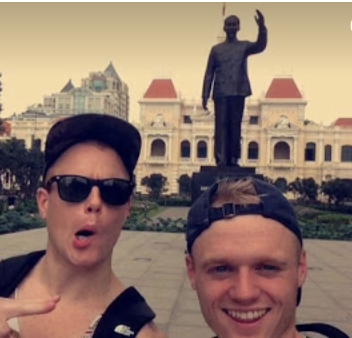 "I'm full time making $4,000 - $6,000 profit a month. And got a Bestseller Badge in my sub-category!"
- My little brother!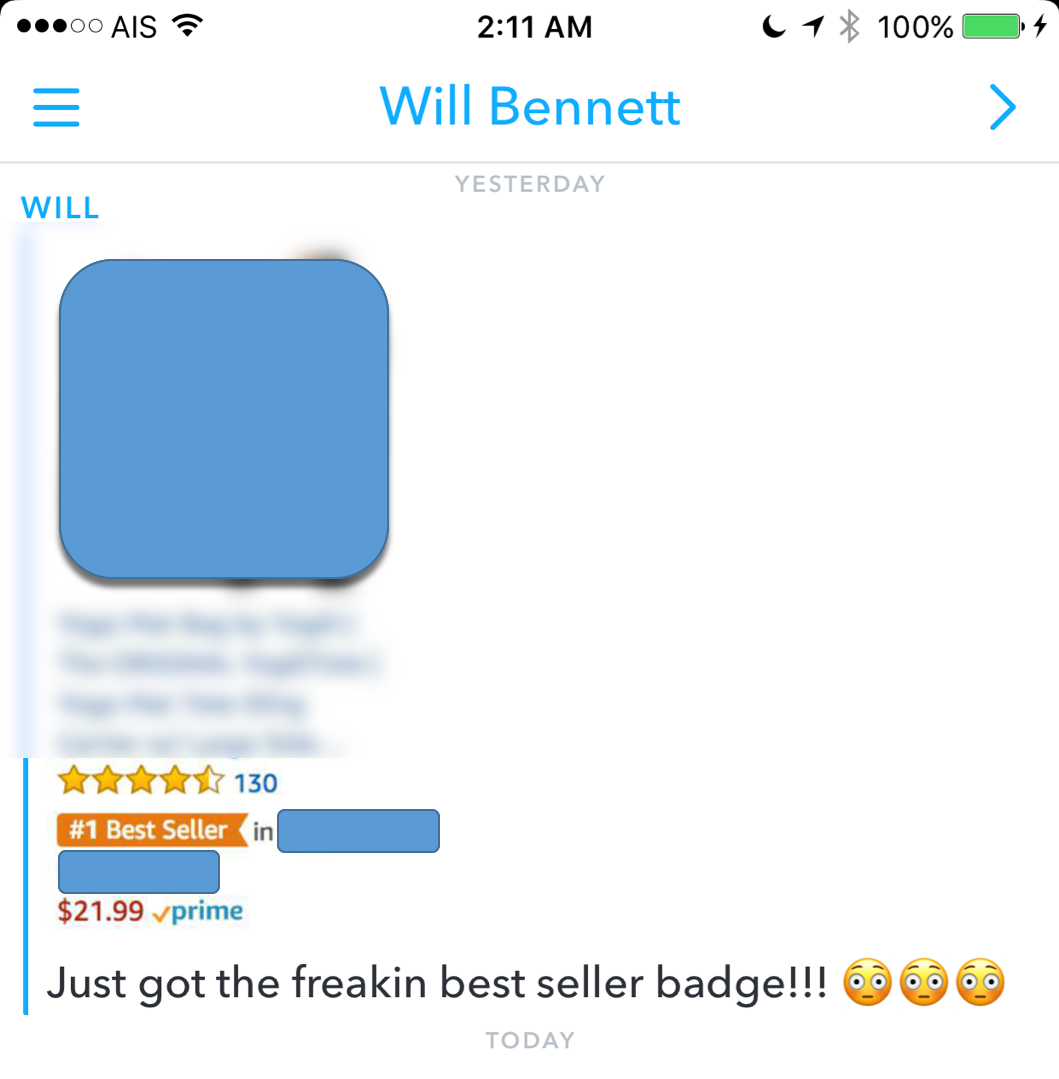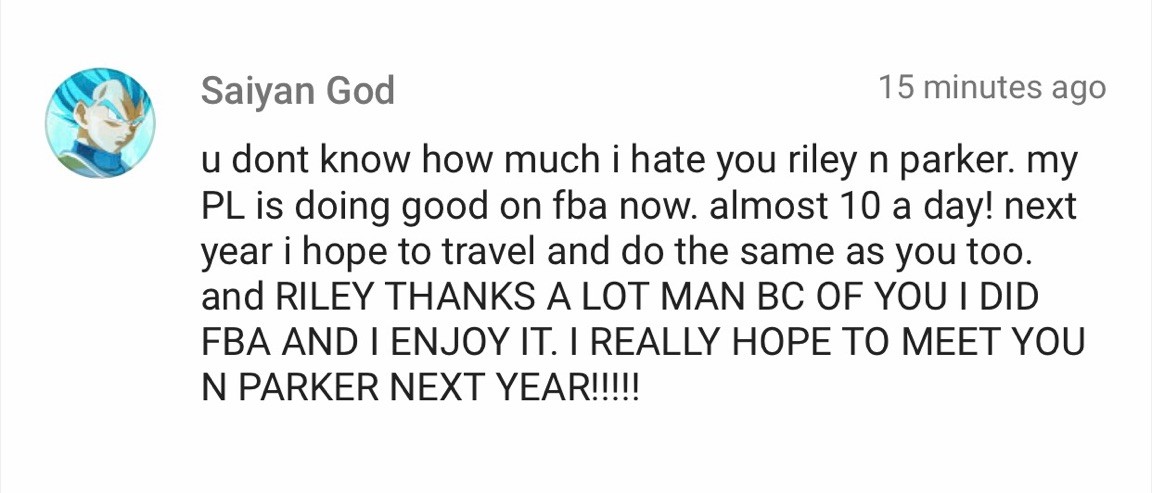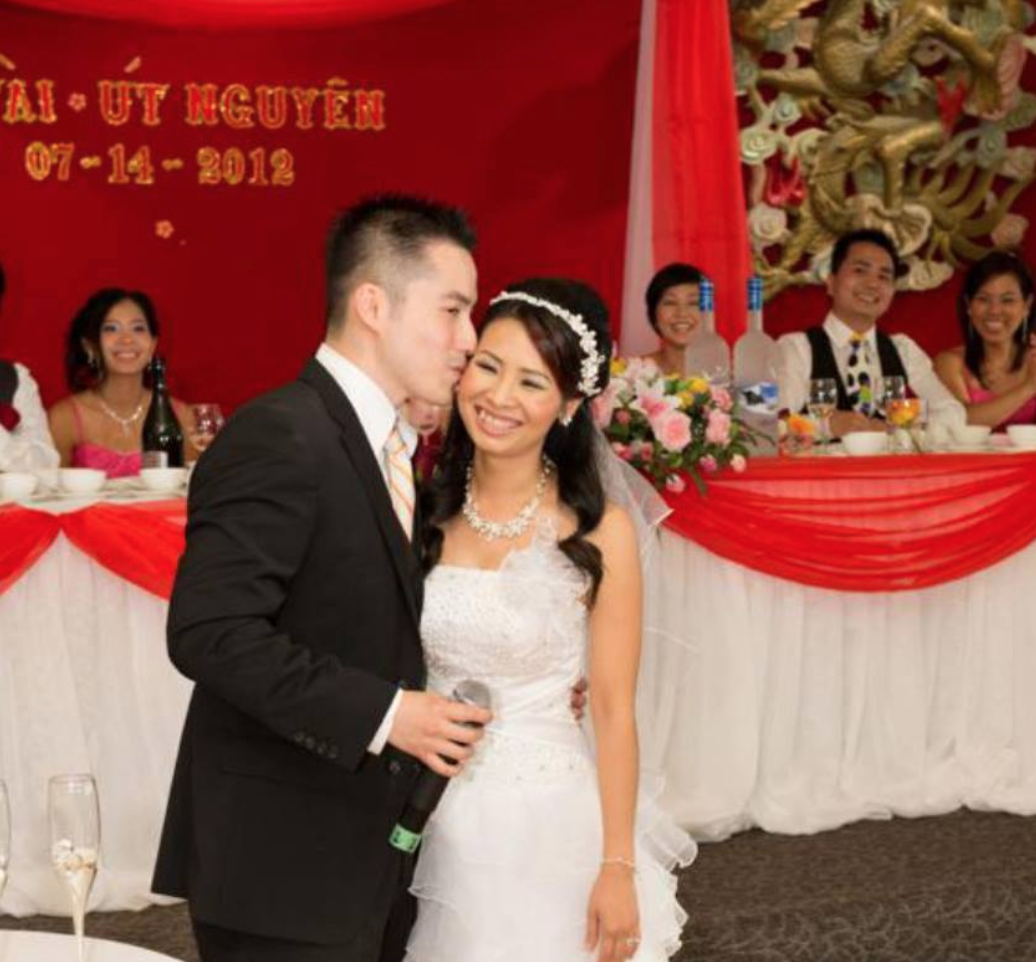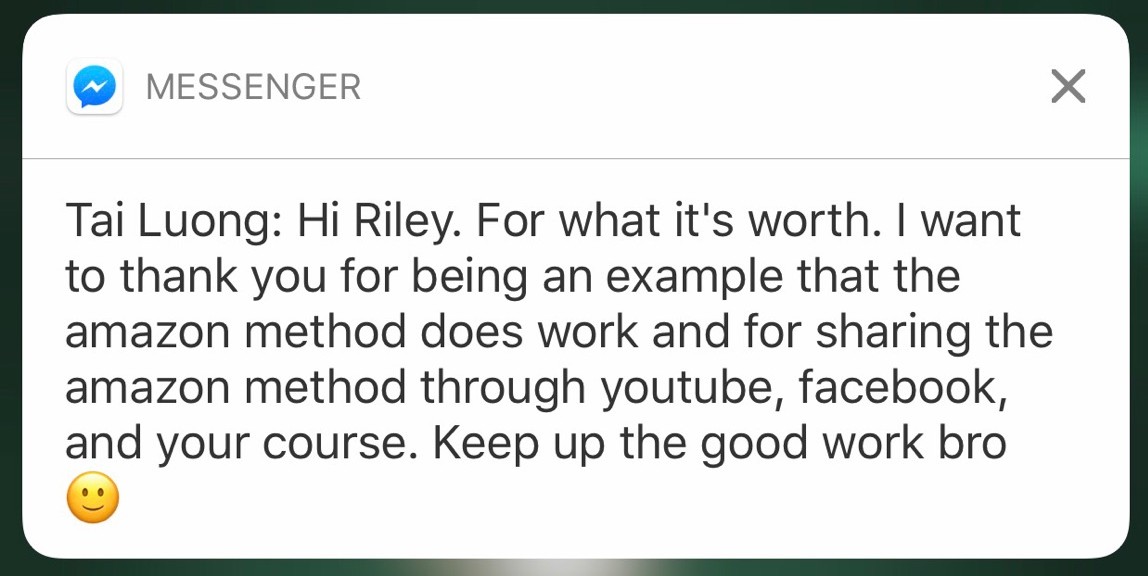 - Scott Steverson , Member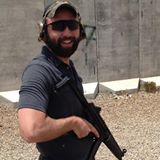 - David Ryan, Member

Our Amazon Story
Yo guys.
If you don't already know me thru my YouTube channel (youtube.com/livinthatlife), my name is Riley, and I'm a 'second-year digital nomad. I quit my job 2 years ago and moved to Chiang Mai, Thailand (the digital nomad capital of the world) with my best friend and business partner Parker, with a mission to replace our 9-5 jobs with an online-based income, and continue our dream of traveling the world.
After the first few months in Chiang Mai, we noticed that the 'Amazon Method' was the most common thing that digital nomads were SUCCESSFULLY doing out here to make money - e.g. ACTUALLY making money online.
So we began researching for our first product in January 2015, placed a test order by March, and launched with our first 1000-unit order in July 2015.
In our first year of sales, our product did over $200,000 in sales revenue, selling at $39.99 on Amazon. That's over 5,000 units sold in our first year. An average of 16 units sold per day! Not bad. That's definitely a successful product. And we recently launched another new product, copying all the keys to success of our first one.
"Pay acute attention to what is already working, and adapt it." - Tim Ferriss, The 4-Hour Workweek
This is course is my way of showing my friends and anyone interested, EXACTLY what we did to launch a successful product on Amazon and FINALLY start making passive income online. As well as help you guys avoid all the mistakes we made along the way.
So if you are ready to take action, this course is for you.
See you on the inside.
Sincerely,
- Riley G. Bennett
Frequently Asked Questions
When does the course start and finish?
You will have access as long as you are paying the subscription. Inside the course, you decide how quickly you go through it. However I suggest that you spend at least 4 weeks on your product research and order samples within 6 weeks of starting.
What if I am unhappy with the course?
If you follow our method, your product will sell and you will make money. See our refund policy by clicking the link in the footer or visiting http://theamazonmethod.teachable.com/blog/239677/refund-policy
So you did over 200k in sales your first year? How much of that was profit?
About 25% of it was profit, after the cost of the product and Amazon fees.
Riley, I love your videos and I truly appreciate that you are posting them, but why do you do it? Wouldn't you want to have less competition?
I've been asked this a few times:) The reality is, there are tens of thousands of product niches, so everyone selling on Amazon is not competing. There's room for all of us .. (there's actually very few of us ecommerce ppl in the grand scheme of things anyway;) ..
How long to set it all up?
Give yourself around 4 - 6 months from start of research to launch. We researched our first product opportunity for 1 month, launched 3 months later. Second product launched in 4 months from idea to launch.
If you've got any questions about the course or what's inside, feel free to e-mail us at