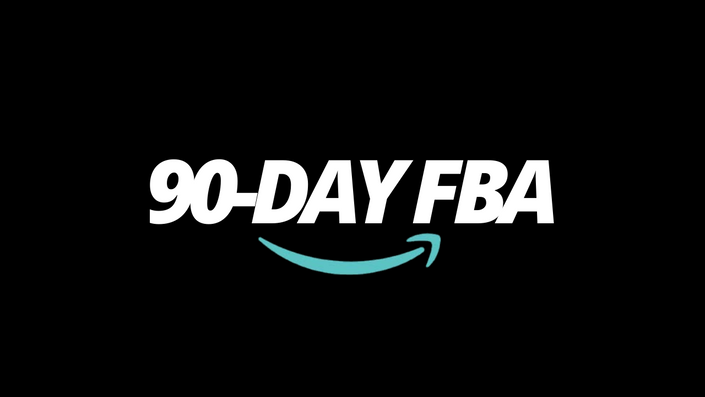 90-Day FBA
Exactly How to Find, Source & Launch a Unique Product on Amazon – All in an Easy to Follow 90 Day Format.
Watch Promo
Enroll in Course
It's an Amazon gold rush right now! There has never been a better time to enter the Amazon game than right now in the post-covid economy.
Why?
Demand is Higher than Ever – E-commerce is up 2% compared to last March. That's BILLIONS of new cash ready to be swooped up!
Amazon Clicks are Cheap – many big brands with large overhead and many employees were negatively affected by corona. With less competition, PPC clicks are cheaper, opening up holes for new lean brands to come in and get exposed to more customers than ever before.
Amazon will continue to BOOM for the next 1-2 years – everyone knows a shopping on Amazon grows each year, but in the current climate, it's accelerating faster than ever! Get in NOW to get your piece!
The Video Course

30+ Tutorial Videos

Screenshare walk throughs
Strategy & philosophy lectures

20+ PDFs

Many of the lessons are also in PDF format so you can read at your own pace
Lists of the resources & tools we use
Our sourcing agent contacts

Everything you need to know from A-Z!
Check out the full curriculum below!
\
All of this is covered in detail in the course area.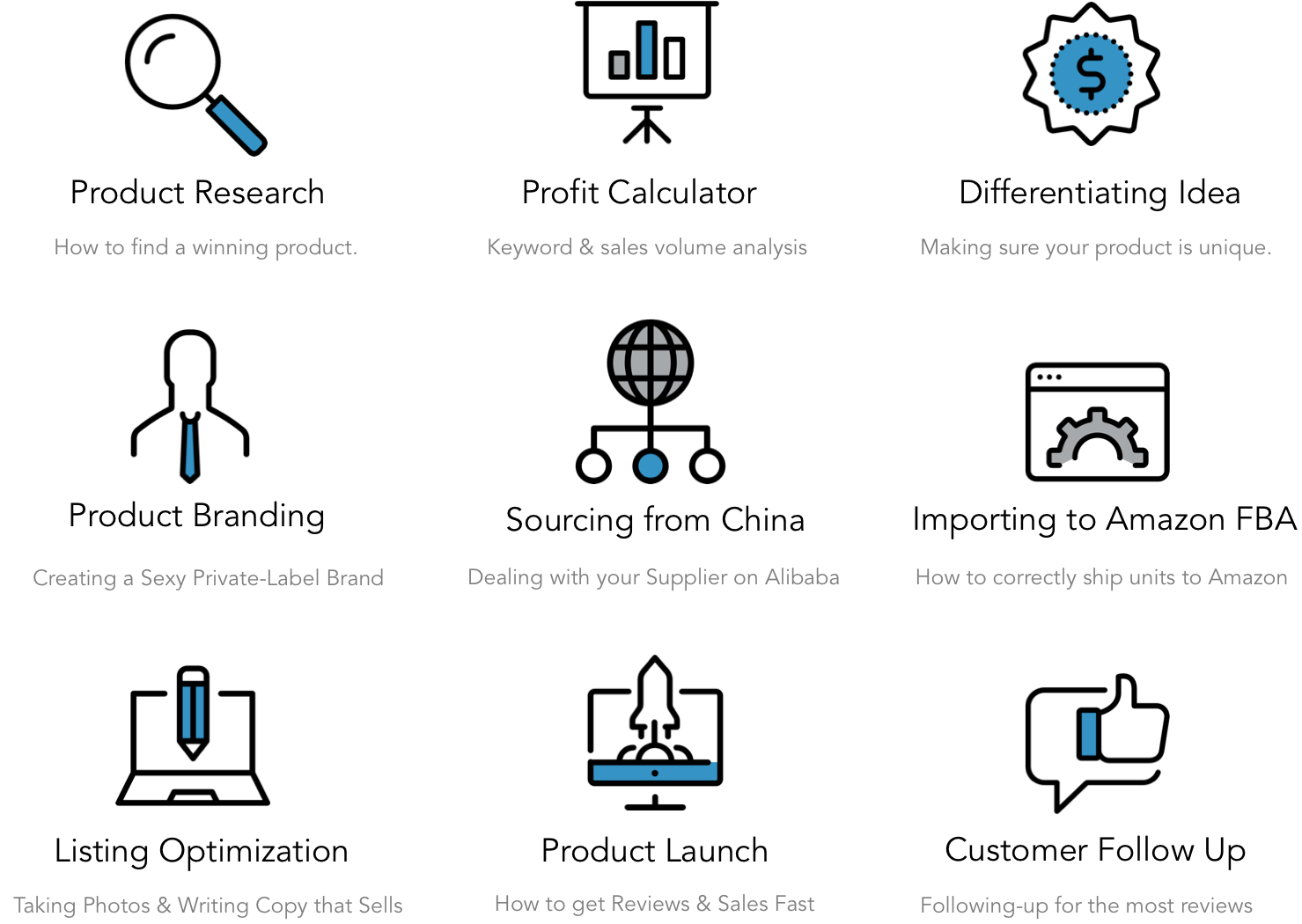 Check out the full curriculum below!
Course Curriculum
Course Resources
Available in days
days after you enroll
Getting Accounts Set Up
Available in days
days after you enroll
The 90-Day Checklist ☑️ 📆
I've taken the entire FBA model and formatted it into an easy to follow 90-Day Checklist!

Step by step, everything you need to do from Zero idea to Launch 🚀

It tells you exactly what to do on Day 1, Day 2, Day 3 etc, all the way thru Week 12


The video course will complement each step in the process

It's based on a part-time schedule: 20 hours a week

4-hrs a day, 5 days a week for 12 weeks

Cool: You will receive a template this checklist inside a Project Management dashboard called Notion – it's interactive, so you can tick boxes as you complete them, add notes, collapse sections, set reminders, and keep organized.


You won't find this anywhere else!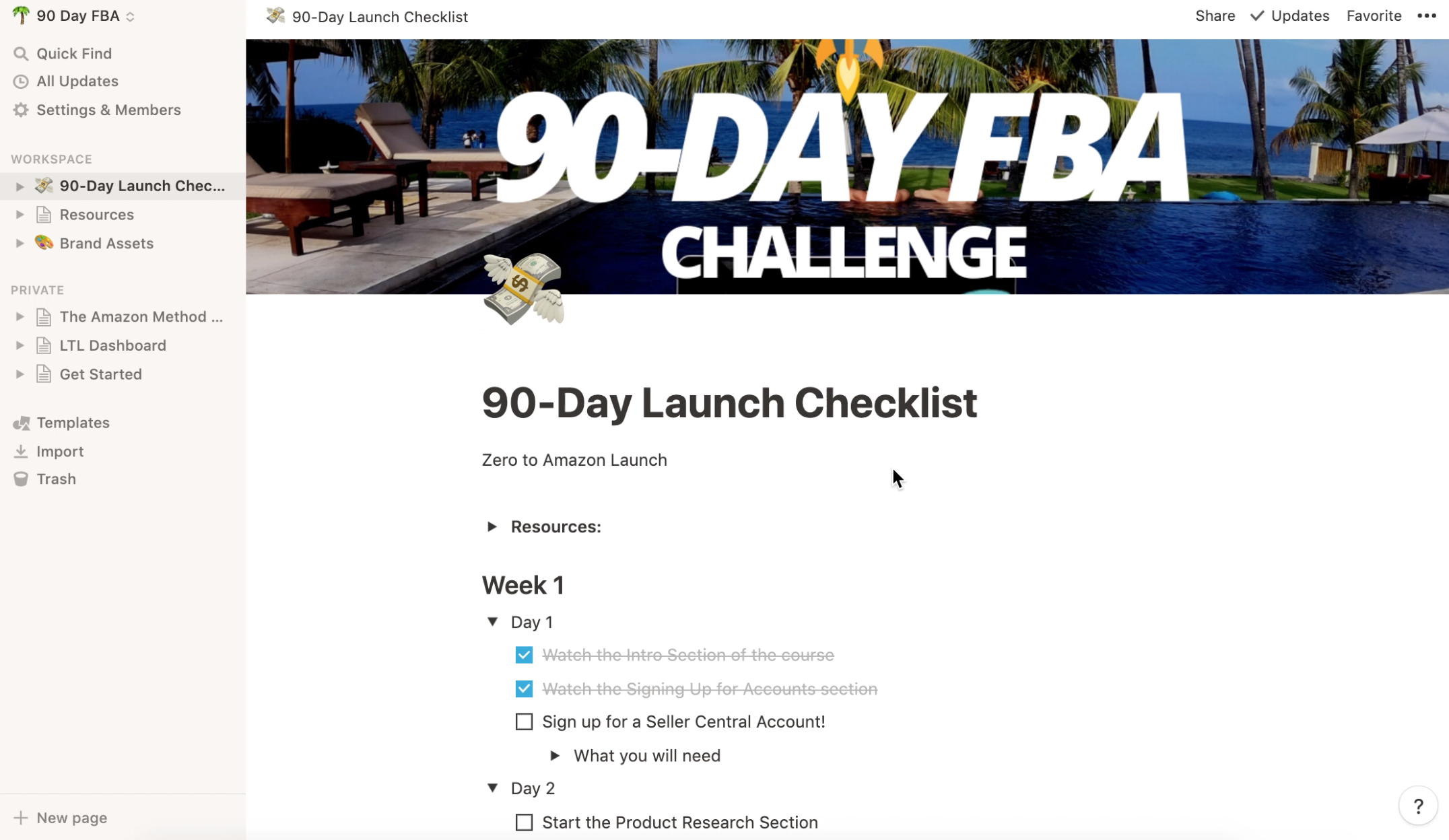 As if that weren't enough already, we wanted to make it a no-brainer to join us, so we're throwing in these priceless bonuses that will save you $1,000's in your business.
BONUS #1: My Sourcing Agent's Contact! (They will source your idea for you A-Z!)
BONUS #2: My Freight Forwarder's Contact! (Students have said it's the best one the've tried and saved them countless $1,000's!)
BONUS #3: My Template for Getting Tons of Reviews with Insert Cards via ManyChat!!
BONUS #4: Discounts on the Best Tools for Amazon Sellers!
BONUS #5: How to Build A Million Dollar Brand for Long Term Profits!
BONUS #6: How to seek outside investment money & silent partners!

"Already commented on Chris's channel, but just wanna say this again. You guys are absolute legends and the reason I'm working hard to change my life, so thank you! Look forward to meeting you both out in Vietnam!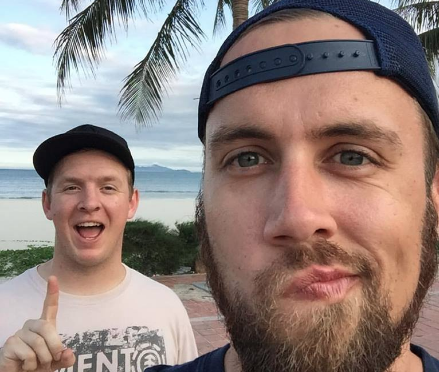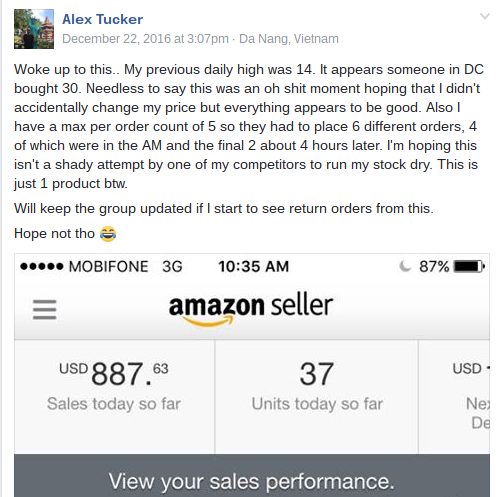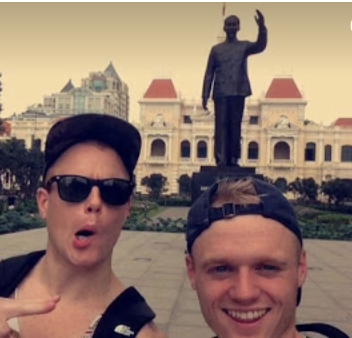 After 18 months: "I'm full time making $4,000 - $6,000 profit a month. And got a Bestseller Badge in my sub-category!"

Update 2020: Will is profiting $10,000-$15,000 a month!! 👏👏💵💵
- My brother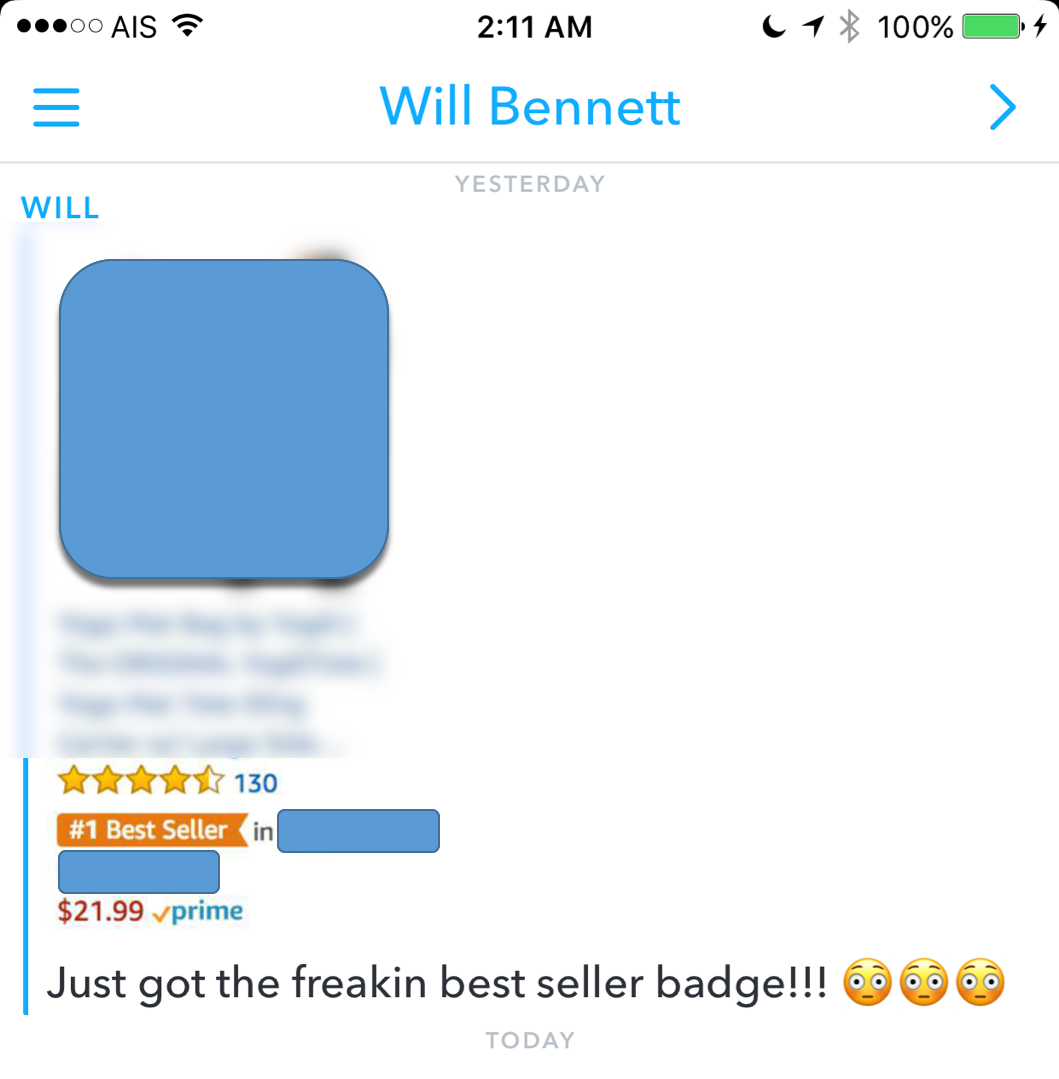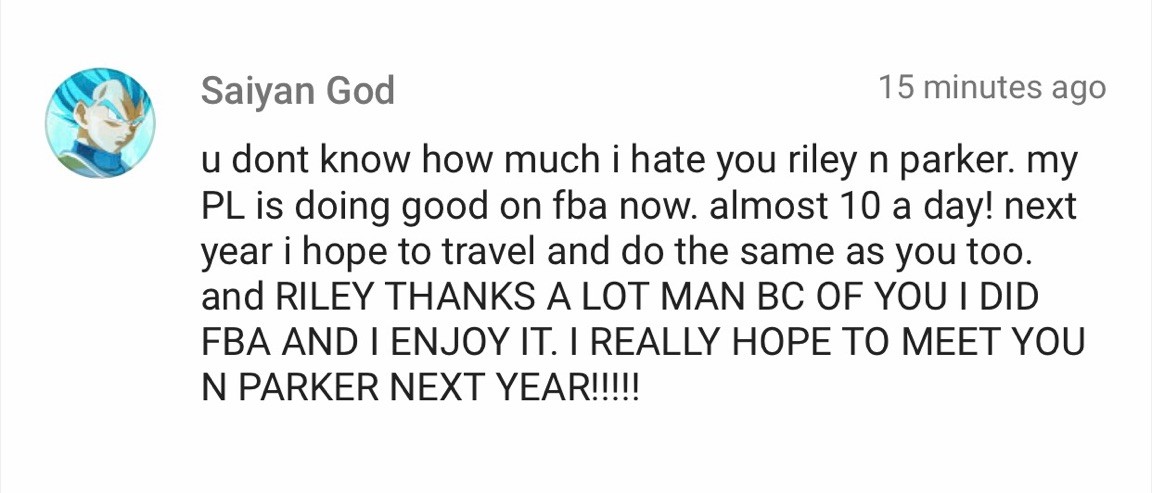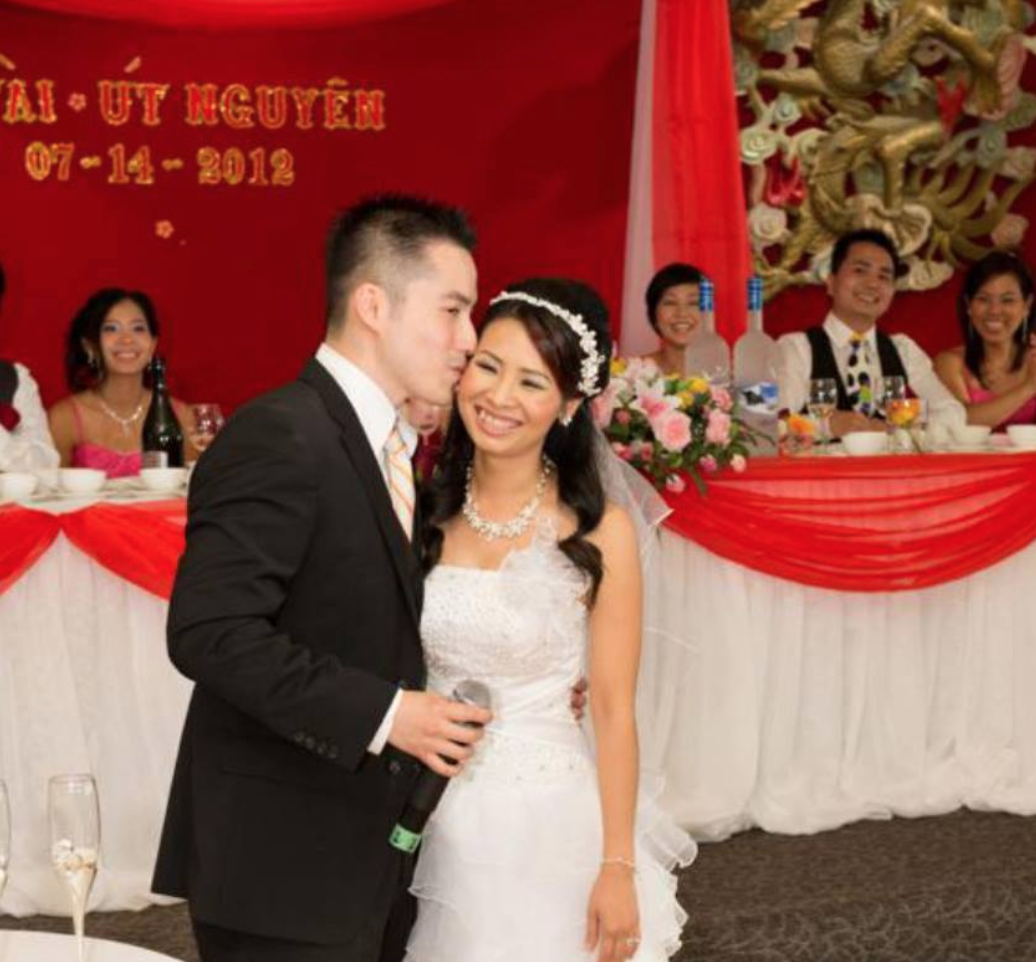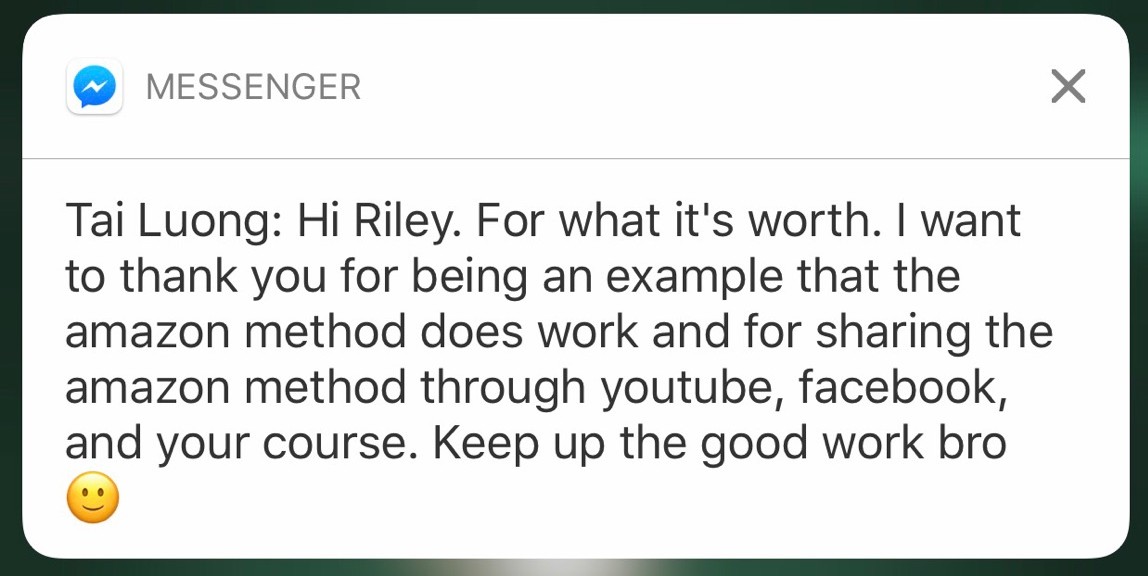 - Scott Steverson , Member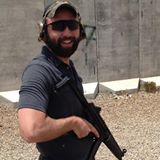 - David Ryan, Member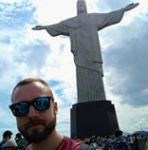 Amazon Money


My Amazon Story
I've been selling on Amazon FBA full-time since 2015 while traveling the world and living my dream life in Tropical Asia. I created this program by popular demand – because I NEEDED a way way to showing my friends who would ask me HOW we are making $$$ on Amazon FBA. So, I put together EXACTLY what we did to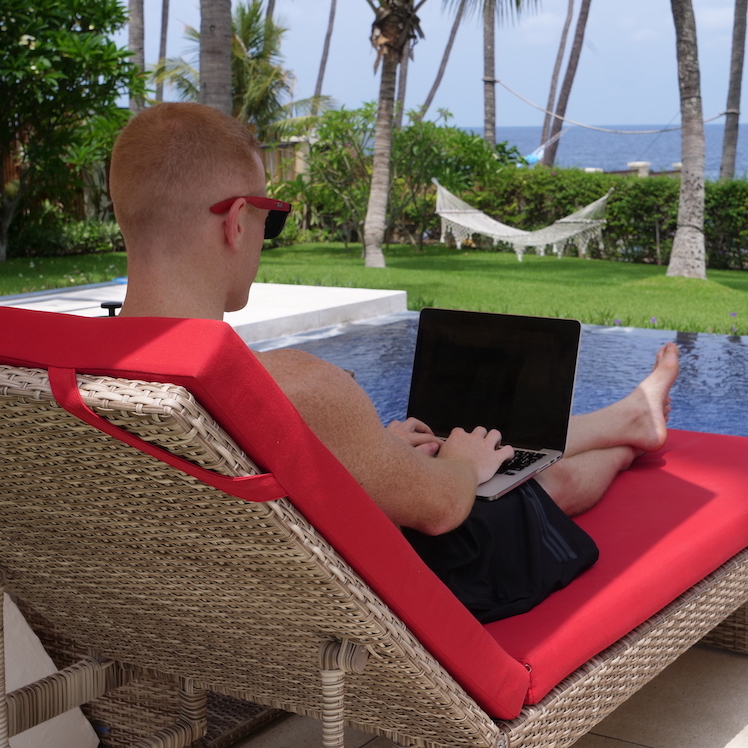 launch a successful product on Amazon and FINALLY start making passive income online. As well as share everything I've learned to help people avoid all the mistakes we made along the way.

So if you are ready to dive in, this is for you. Excited!
- Riley somewhere Tropical 🌴
Your Instructor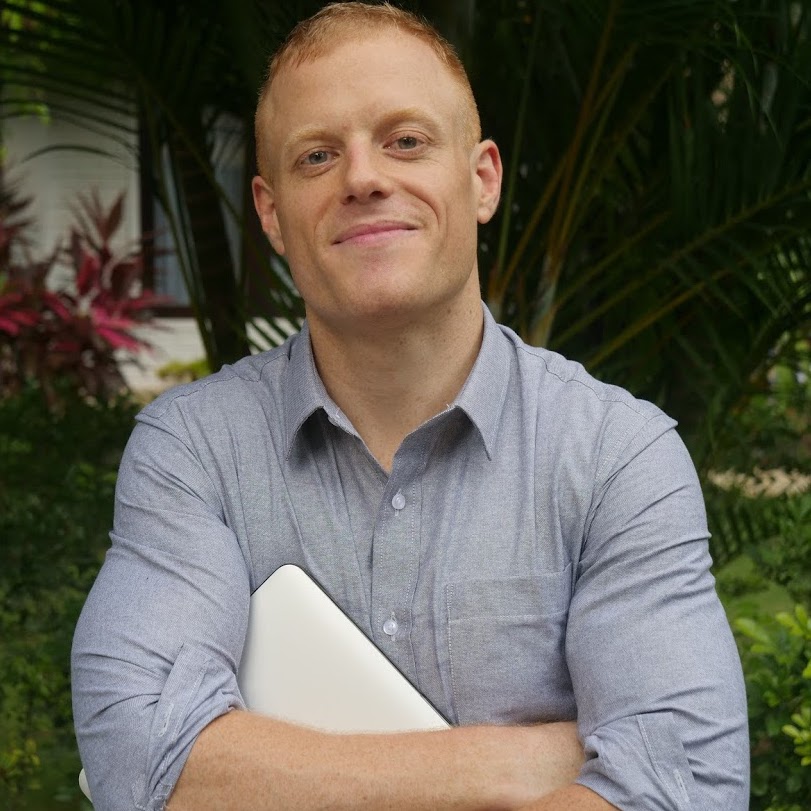 Yo guys. It's Riley here, your favorite Digital Nomad 😝. I'll be your personal instructor and guide for this program, along with my best friend and partner in crime, Parker. We've been living the good life in Tropical Asia full-time since 2015 years because our Amazon FBA business allows us to. Let's do this.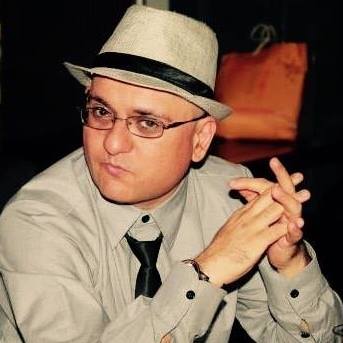 Payman Lorenzo

Sourcing Expert, Host of Leaders with a Heart Podcast, Co-Founder of 90 Day FBA.

Exclusive Bonus!
My product research spreadsheet!
This will help you organize and numbers and criteria for your best product ideas!
Developed by me personally based on my unique product research philosophy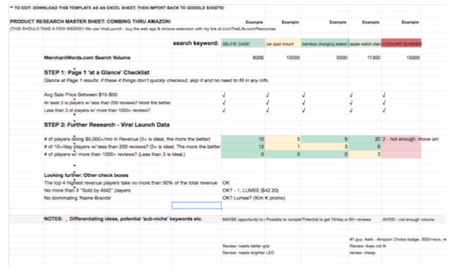 Do NOT miss this once-in-a-decade opportunity!
Enroll now.
Frequently Asked Questions
When does the program start and finish?
The program starts right when you sign up. Check the Facebook group for the next mastermind call. It's highly recommended you stick to the timelines in the 90-day checklist if possible – which is based on 20 hours a week. However, if you don't have 20 hours a week available for this program, you can go through it at your own pace. Either way, your access to the weekly masterminds will be for 12 weeks only. You will be able to continue joining the weekly calls past 12 weeks by purchasing the ongoing FBA mastermind membership upsell which will be available to course members.
What if I am unhappy with the course?
If you follow our method, your product will sell and you will make money. See our refund policy by clicking the link in the footer or visiting http://theamazonmethod.teachable.com/blog/239677/refund-policy
What is your profit margin?
Our gross profit margin is around 30-40% depending on the product.
Riley, I love your videos and I truly appreciate that you are posting them, but why do you do it? Wouldn't you want to have less competition?
I've been asked this a few times:) The reality is, there are tens of thousands of product niches, so everyone selling on Amazon is not competing. There's room for all of us .. (there's actually very few of us ecommerce ppl in the grand scheme of things anyway;) ..
How long does it take to go from NO IDEA what to sell to LAUNCH??
It's totally up to how fast you want to work! But, it HAS been done in as soon as 90 days! In the course, there is a PDF outlining a 12-Week Step-By-Step Checklist based on 15 hours a week – if you follow this, you can have product LIVE in 90 days! But of course, it's up to you to stick to the plan and put in the hours! Obviously there are some factors out of your control like supplier lead time and sea shipping time, if you choose sea shipping. But in general, it is definitely possible to have your first inventory order placed & paid for within 90 days!
How do you deal with taxes?
Amazon sends you a 1099 sales contractor form at the end of the year. I pay my taxes in the US as normal. My FBA business is an LLC registered in Wyoming (popular for e-com businesses).
How do you get paid from Amazon?
Amazon automatically direct-deposits your payouts into your bank account bi-weekly. If you wish to receive payouts in a currency other than USD, setup a Payoneer account (details in the course).
What if I have NO idea what to sell yet?
That's what this course will teach you! There is tons of in-depth strategy on how to find the perfect micro-niche and develop a unique product for a micro-niche keyword will collect you automatic checks.
If you've got any questions about the course or what's inside, feel free to e-mail us at
*Earnings Disclaimer:
Like any business, results vary! (Obviously) While many solopreneurs have profited 6-figures in their first year, it's not a typical result, but IS relatively VERY achievable! Some people end up earning 7-figures within years, and some don't end up making a profit at all! As in all aspects of life, your success is determined by a variety of things! Such as your strategies, execution, your ideas, your perseverance, your mentors, your product-market-fit, your market timing, your startup capital, and oftentimes, your luck!